Colfax Dental is your provider for clear aligners, an alternative orthodontic solution to traditional wire braces. Clear aligners offer a way to adjust your smile without inconveniences that often come with traditional metal braces such as restrictions on food and drink, hiding your smile, or making extra trips to the doctor due to broken brackets. Clear aligners are a transparent, removable tray that can be taken on and off. No more difficulties when eating or cleaning your teeth with metal wiring. The clear aligner treatment provides for an improved and easier experience when eating, cleaning your teeth, and overall daily activities that will keep you smiling.
Colfax Dental is a provider for ClearCorrect and Invisalign® clear aligners.
ClearCorrect Clear Aligners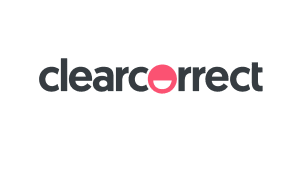 ClearCorrect will give you something to smile about with their almost-invisible alternative solution to metal braces. ClearCorrect clear aligners not only offer an ideal orthodontic solution to straighten out your teeth, but also an improved lifestyle that isn't hindered by your orthodontic treatment.
Founded by a dentist back in 2006, ClearCorrect has since served millions of patients worldwide, creating straighter teeth and happier patients that are proud to show off their beautiful smiles.
Invisalign® Clear Aligners

Invisalign® aligners offer a clear alternative to traditional metal braces, transforming your smile without taking anything away from it. Specifically designed to offer you a smile you are proud to show off, Invisalign® aligners offer an improved lifestyle with easy care and an aesthetically-pleasing look compared to traditional braces.
Invisalign® aligners are the world's leading clear aligner solution, having served millions of patients worldwide for over two decades.